Pool Maintenance in Baton Rouge for a Better, Longer-Lasting Pool and Spa
Over time, pool parts begin to wear down, and equipment starts to work less efficiently until it stops working altogether. From minor to major repairs, the technicians at Crystal Clear Pools are here to help. With over 30 years of pool repair services and pool maintenance in Baton Rouge, we have the knowledge and capabilities to fix any problem.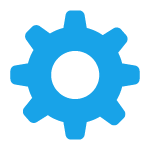 Backwash Valve Maintenance and Repair
Valves are used to control the direction of water flow from the pool, through the equipment, and back into the pool. Our certified technicians can diagnose the problem and provide a free estimate if there are any part changeouts or replacements that your valve system needs to function seamlessly once again.
Chlorine Chemical Balancing
Keeping balanced water chemistry is an important part of maintaining a healthy pool. One of the biggest pains that chlorine pool owners face is managing all the chemicals that must be added on a regular basis. To save you time, reduce health risks, and minimize the need to store odorous chlorine chemicals, we bring our own chemicals to treat your chlorine pool. Our technicians also check the pH balance of your pool to ensure that it is both safe and sanitary.

Pump and Motor Maintenance and Repair
You have a properly working pool pump when you don't even notice that it's there. Its job is to circulate water from the swimming pool, through the filter, and then back into the pool. If your pump starts to make noise, create air bubbles, or leak, it's important to call Crystal Clear right away. We provide free estimates and thorough inspections to pinpoint the source of the problem and repair your pool pump so it works again the way it should.

Filter Maintenance and Repair
Pool and spa filters are an essential part of keeping the water clean. One clogged filter can damage the pool pump, heater, and the components of the pool equipment. If you notice that the water in the pool is cloudy or has a green tint, it might be time to get your filters checked. We also provide filter cleaning and sand changeouts so your pool and filtration system are operating at its best.
We Respond to Your Service Call Right Away
When there's a problem with your pool and spa, call the technicians at Crystal Clear Pools today. We pride ourselves on scheduling same-day and next-day appointments. There's no contract or commitment needed. For all your equipment repair needs and pool maintenance in Baton Rouge, call us at any time at 225-753-1766.