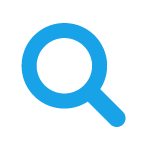 Expert Swimming Pool Inspections from Crystal Clear Pools in Baton Rouge
A backyard pool is a great selling point when it comes to finding a home in Baton Rouge. However, pools can also pose as a potential liability if they have not had the proper inspection. To ensure you make the best decision, we provide swimming pool inspections for real estate agents and homeowners in the Greater Baton Rouge Area.
From checking the pool's condition to surveying the efficiency of your pool system, the professional pool inspectors at Crystal Clear Pools are available seven days a week to ensure your pool and spa are ready for splashing fun.
The right balance of chemicals and pH levels keeps the water both sanitary and safe for when you want to swim in the pool or take a soak in the hot tub. We inspect chlorine pools, salt water pools, and hot tubs for the right balance of chemicals. After all, no one wants to feel discomfort or get any infections when they first hop into their pool at their brand-new home.
Pool Equipment Inspection
With over 30 years of experience, we know exactly what to look for when examining the pool and its equipment for maximum efficiency. We check for leaks, cracks, productivity levels, and much more to ensure your pool system is operating how it should. We inspect pool equipment such as:
We Provide Swimming Pool Inspections for Homes in Baton Rouge and Surrounding Areas
Our pool and spa inspection services extend beyond the great city of Baton Rouge. We provide thorough and reliable pool inspections for homes in Denham Springs, Walker, Prairieville, Gonzales, Watson, Central, and Greenwell Springs, Zachary, and Baker, LA. To schedule a pool inspection for your home, contact Crystal Clear Pools today at 225-753-1766.